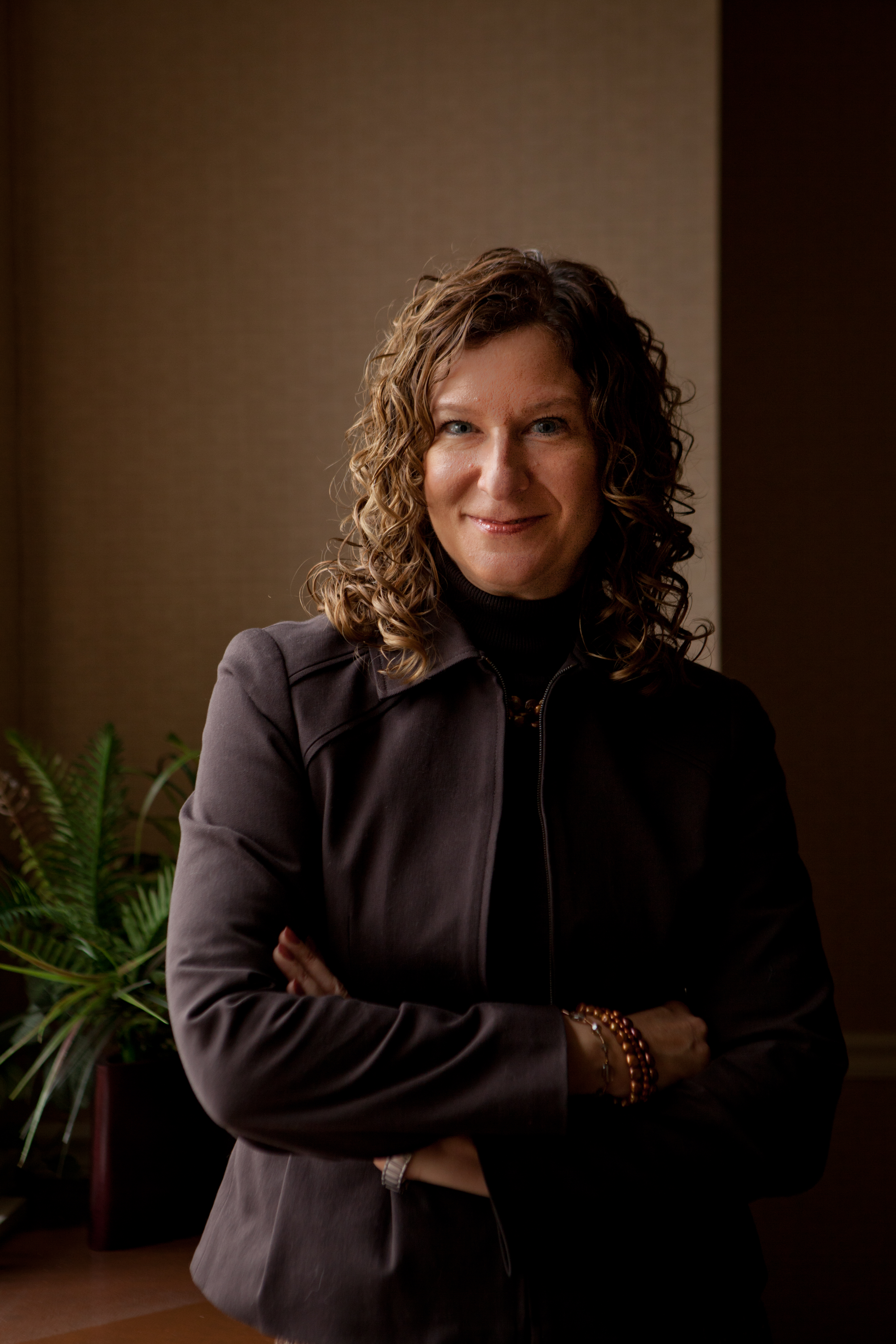 Michelle Stroh's big thing as a student at Sacred Heart Academy, in Louisville, was Junior Achievement, or JA. If you're not familiar with JA, it's a national club with chapters at individual high schools where students develop a product and form a company to market it, with the help of real world volunteer business people.
"We'd make and market the product, and write a budget. At Christmas time, there would be a big show at the convention center where all the kids from all the JA chapters would bring their products and people would come and buy them.
"There would be competitions for such categories as 'best managed company' and 'most sales.' Our group won an award and got to go to the national Junior Achievement conference at Indiana University. I was the company treasurer. I loved the whole business side of it, everyone working together. And it impressed me that the volunteers were willing to take the time to help a bunch of kids."
These days, Michelle is a volunteer for Nationwide Children's Hospital, in Columbus. She volunteers on the Development Board which raises money for the hospital and works the "admitting cart," which distributes toys to new arrivals in the hospital. She also helps lead the 22Q Parent Group, named after the 22Q Syndrome, a pattern of physical and behavioral features caused when a part of the 22nd chromosome is missing from the time a child is conceived.
Michelle's youngest child, Irene, was born with 22Q. Twelve hours after she was born, she stopped breathing. She was revived, and had to have heart surgery the next day. Michelle's world was instantly and forever changed. "You find strength. It's not like you have a choice. You're scared to death, but you don't focus on the dark side. You focus on getting through it. We were also told to learn sign language because Irene's speech would be unintelligible.
"But she's fine. She sings beautifully and plays guitar, piano, and ukulele. I guess the point is, she received such good care early on that now, I want to give back. Now, I can be helpful to other parents who are going through the same things we did."
Michelle has two other children, Gabrielle and David. Her husband, Steve, is an architect. She has run three half-marathons, but her knees prefer it when she works out on her rowing machine. She has been on two mission trips in the past five years to Honduras. The trips focused on an orphanage for children with AIDS. The best part of the day was when the kids came home from school and Michelle got to play with them. She was moved at how little they had but how happy they were. But "the one thing I didn't like was, well, I'm pretty squeamish. I didn't like being in a shower with a tarantula or finding scorpions in my suitcase."
This is how she sees her work: "I could never work for a company where it's about numbers at the end of the quarter. Everything we do is about relationships and planning. I love working with families over time, seeing the transitions, helping with retirement, long-term care. We work with families on such a personal level."