As most of us can remember, the astonishing home price acceleration in 2006 and 2007 was something to behold. Unfortunately, we also remember the subsequent pop of that speculative bubble, which ultimately metastasized into the Great Financial Crisis of 2008-2009 that shook the very foundation of the global financial system. Fast forward to 2021 and our country is again experiencing rapidly rising home prices in most places. This inevitably leads to the question: "Are we witnessing another housing bubble that will lead to a crash?"
I don't believe so. I have a fresh, personal perspective on the topic as my family is now in the final stages of a home purchase and sale in the Cleveland area. I have concluded that the basic economics of supply and demand are driving much of the pricing action – not speculation. It is possible the hot housing market of 2021 could cool down at any time. But current supply and demand trends are at least in part a product of longer-term market trends that are here to stay. This market is being driven by fundamentals that will likely prevent a repeat of the 2008 collapse in housing prices.
From my personal experience, the buying process was long and frustrating. We made multiple offers on homes for sale over the last eight months only to be outbid by offers written on Day 1 of showings. Fortunately, we finally were able to agree on a purchase of a home. But even then it took some luck as the for-sale-by-owner home happened to go on sale in our realtor's neighborhood, enabling us to move quickly to view and write an offer! On the sale side it was just as crazy. We were fortunate to list and sell our home in one weekend. We had over 50 showings and multiple offers over three days. Our current neighbors didn't like the traffic, but we were happy to agree on a price above the listing price!
I fully acknowledge that my personal experience alone doesn't prove anything. But the macroeconomic data seems to confirm this is a national reality.
Housing Supply and Demand
We'll start with a chart showing the top-down view of the current U.S. housing market. It's clear that since the year 2000 supply of available homes on the market has dwindled to an all-time low, while buyer demand (as indicated by pricing) has risen appreciably. The supply and demand divergence since 2012 is about as obvious as if it were printed in an Economics 101 textbook.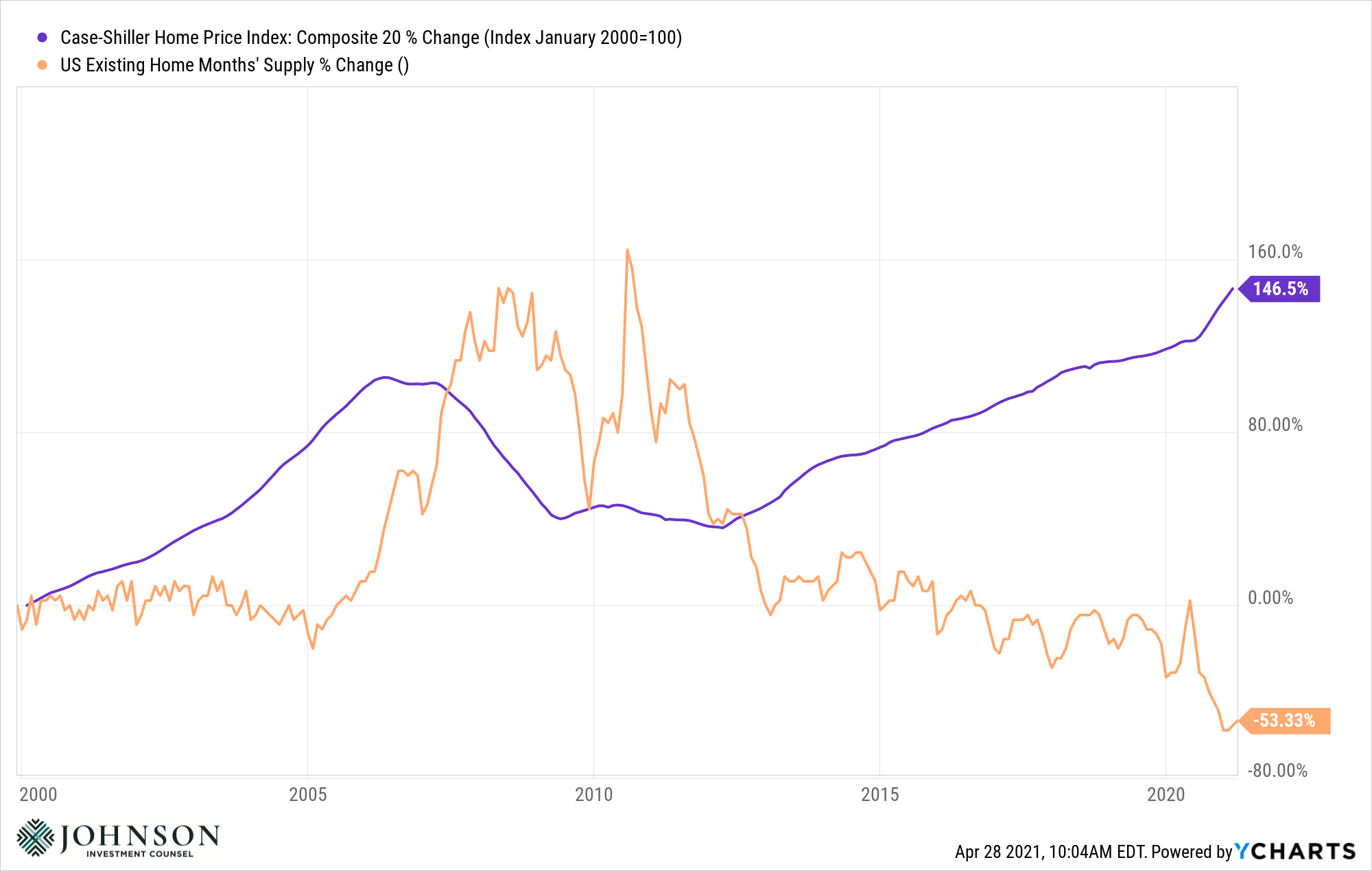 But the bigger question is why? Why is demand so high and supply so low? For that, we will look at both sides of the economic equation, informed by macro data as well as my own personal microdata from this spring.
Demand Factor #1: Millennials Coming of Age
The Baby Boomer post-WWII generation is often cited as the largest generation in American history. While that may have been true as a percentage of the population, today in both absolute numbers and as a percentage of the population this is no longer the case. The Millennial Generation (born between 1981 – 1996) is larger. When we add the fact that in 2021 these people are of prime home-buying age (age 25 – 40), it's clear that the demographics driving housing demand could persist for many more years.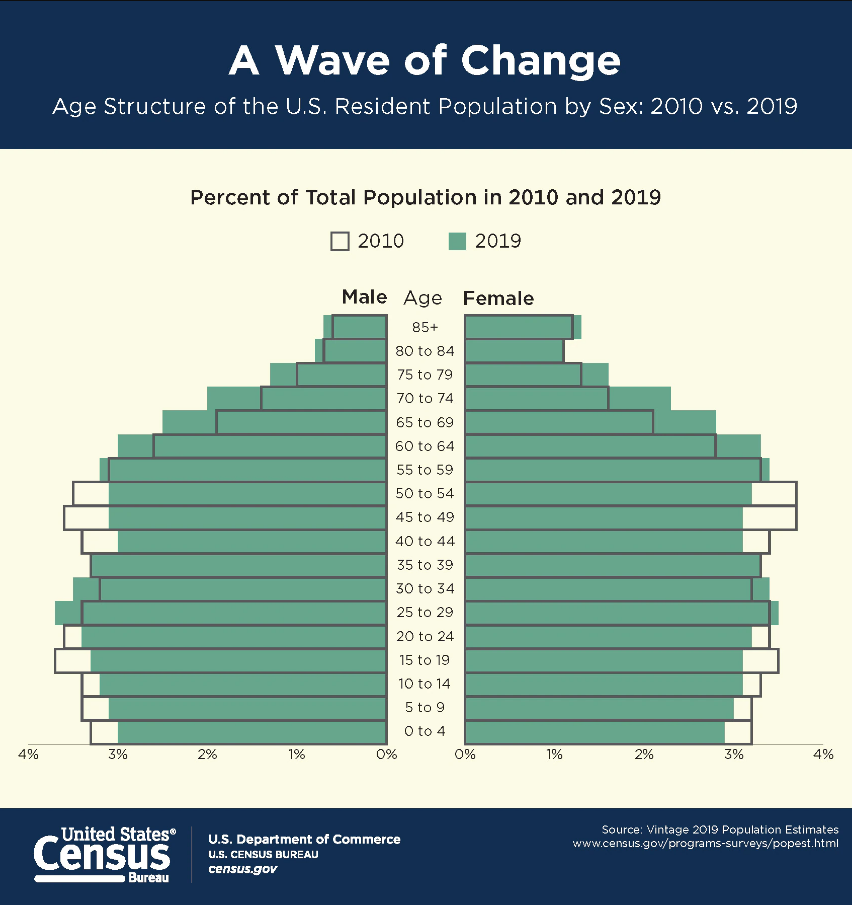 : This seems to be playing out in my own personal experience as I'm told the buyer of our home is a young married couple, both working professionals, with a young child. From what I understand, this couple is almost exactly in the middle of the Millennial age range and a perfect example of who is looking for homes today.
Demand Factor #2: Mortgage Rates
As we exit the Covid-19 pandemic, the U.S. Government and the Federal Reserve have made it a priority to maintain a very accommodative interest-rate environment via a record-low Fed Funds rate the treasury bond purchase program. Add in international demand for U.S. bonds and we have record-low mortgage rates (currently around 3% for a 30-year fixed rate mortgage).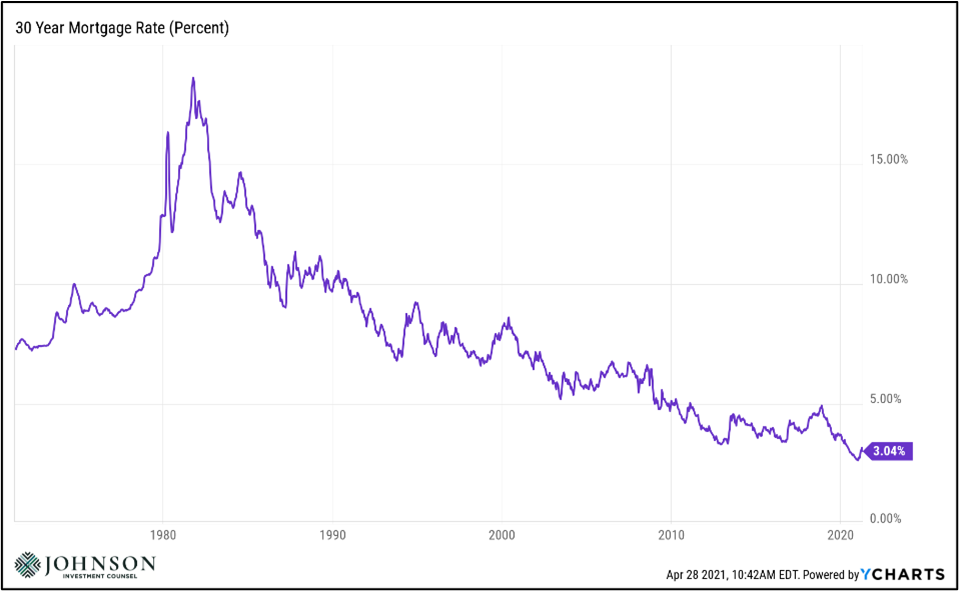 This drives demand as families can "trade up" to a larger or more expensive home, financed with a mortgage that won't cost them nearly what it would have a decade ago. In fact, the cash outflow with the lower interest cost could be the same or even less than it was on their existing home.
This certainly played out for my family as I was able to lock in a rate below 3.4% for a fixed-rate mortgage, well below the rate I was paying on my existing mortgage, even though we refinanced just a few years ago.
Supply Factor #1: Homebuilding Still Below Trend
After the collapse of the housing market in 2008, many homebuilders were either driven out of business or severely impaired financially. In the subsequent 10 years, it appears this industry is still not fully healed, nor up to building capacity to serve the generational demand. Housing starts are still below the most recent market peak and have been since 2010. This 10-plus year trend of underbuilding has made it difficult to keep up with demand. And the homebuilding business model is not one that can quickly "flip a switch" to turn on capacity. It might be years before the capacity to build catches up with demand.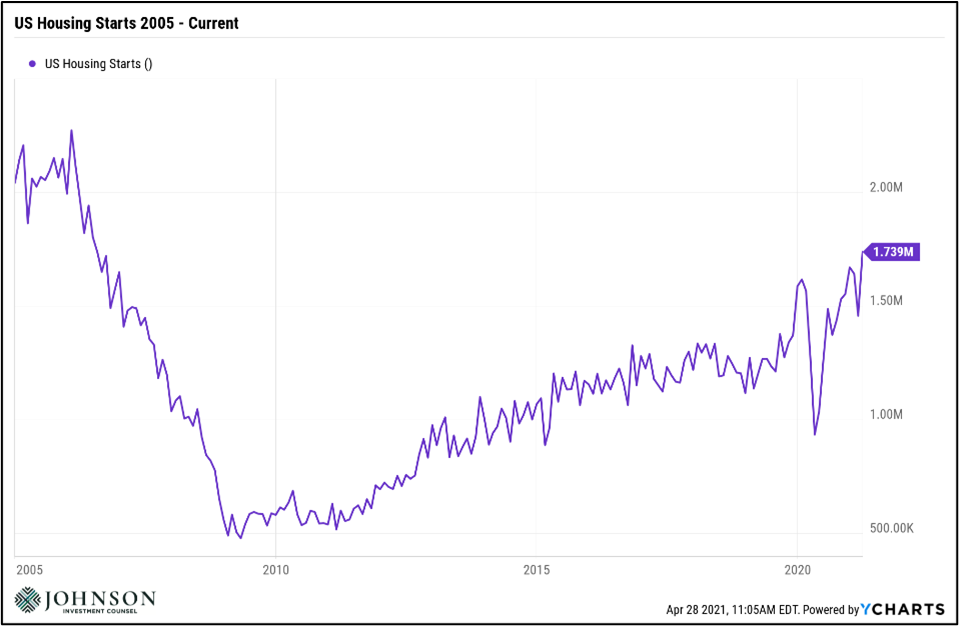 We did not end up building a new home, but we did meet with a builder in the early stages of our search. In our discussion with the builder, it was clear he had more business than he could handle. We were discussing a one-year delay to even break ground on a new home. This did not align with our timeline, so we changed direction and focused solely on the existing residential real estate market.
Supply Factor #2: Covid-Driven Mindset Change
The Macro: The pandemic of 2020 had innumerable impacts on our country, including the way people think about where to live. For some, this means exiting crowded urban environments for the suburbs. This was of course driven by the need to work at home (if possible) but also a deeper desire for "more space" and a yard for a growing family.
The Micro: In our selling experience, our buyer expressed this exact sentiment. We were informed that the pandemic had changed their perspective and priorities as they decided to move back to the Cleveland area (where they were raised) from a large city on the east coast. They expressed a desire to move to the suburbs for their young child and to be closer to family.
Stringent Lending Standards
With the benefit of hindsight it's apparent the housing bubble of 2008 was fueled by little to no restrictions on who could secure a loan to buy a home. Operating under the assumption that real estate prices can never go down and super-charged by synthetic packaging (and re-rating) of mortgage-backed securities, anyone with a pulse could get a loan. Many underwriters didn't even require proof of a job or income at the time – certainly a recipe for disaster. Based on data from the New York Federal Reserve it is clear lending standards are much more stringent. For example, the average credit score for most recent approvals is above 760. This contrasts with the 2007 era when around half of mortgage originations were for scores below 720 (see chart below). Clearly, the banks have learned their lesson.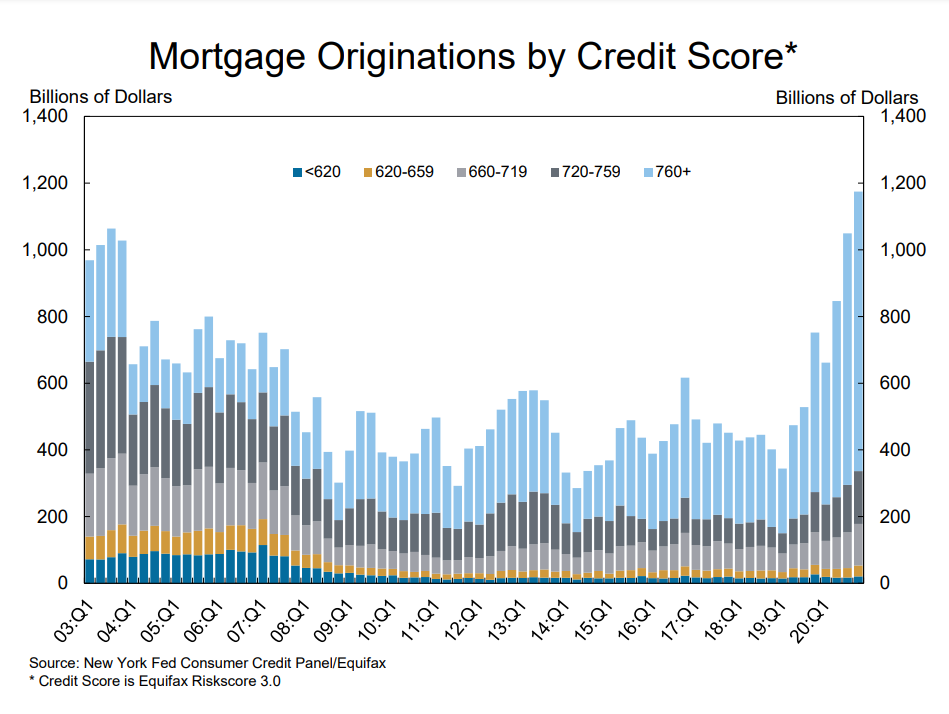 In my personal experience, the lending process mirrored this new environment. Despite our good credit scores we were required to supply seemingly endless amounts of data. In total, I counted 45 separate documents we provided to prove we were credit worthy to purchase our home. This was in stark contrast to when we were first time homebuyers in 2001, when proof of income, a credit check, and a loan application were the only requirements. Clearly banks are much more cautious about who they lend to. This underscores our view that along with the supply and demand trends, this housing market is much different than the 2008 housing bubble.