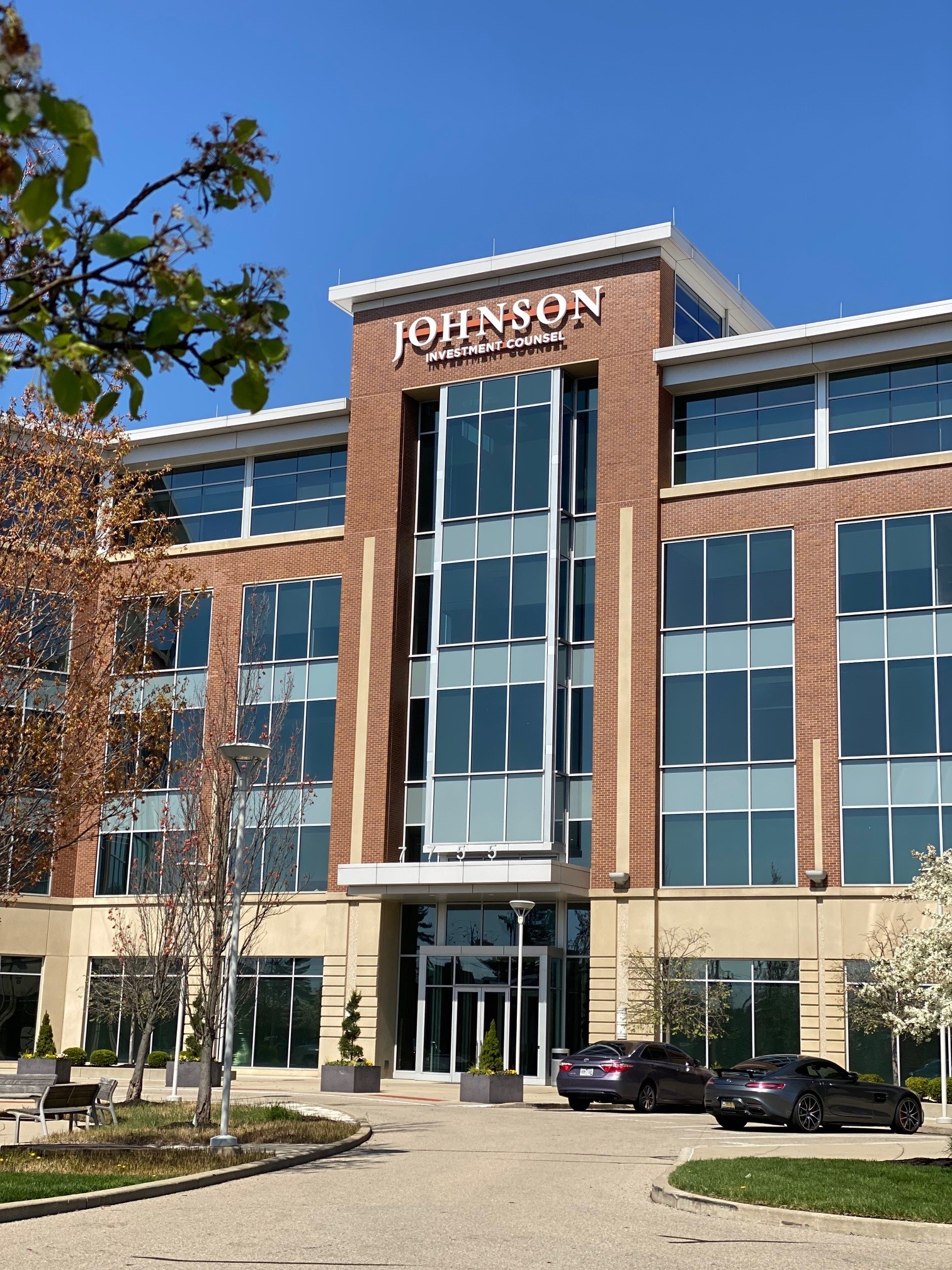 Johnson Investment Counsel
Our financial advisors in Cincinnati - Kenwood are located at:
7755 Montgomery Road Suite 400 Cincinnati, OH 45236 Office:
(513) 389-2761
Toll-Free:
(844) 389-2761
Fax: (513) 978-0748
// Get Directions
Wealth Management that Ensures Prosperity & Peace of Mind
You've worked incredibly hard to earn and build your wealth. When you feel it's time to set new goals to get the most out of what you've worked so hard to achieve, we're here to partner with you and ensure your wealth provides you the precise freedom you desire. With integrated and long-term strategies that achieve prosperity for individuals, families, and organizations, our team of financial advisors in Cincinnati-Kenwood accepts a deep level of responsibility to fully invest in you and the markets that will best serve you.
In the Cincinnati - Kenwood Community
As a team who lives and works in the greater Cincinnati area, supporting and enriching this incredible community is one of our main priorities. More than simply donating and sitting on boards, we are committed to supporting ideas, organizations, and events that create positive, systemic momentum, and improvement in the lives of Cincinnati residents.
We contribute professional expertise, leadership, and support to many organizations in the Cincinnati community, some of which are listed here: Alzheimer's Association, American Cancer Society, Artworks, Boys and Girls Clubs, Brighton Center, Cincinnati Ballet, Cincinnati Opera, Cincinnati Shakespeare Company, Cincinnati Symphony Orchestra, Cincinnati Zoo, Ensemble Theatre Cincinnati, Goodwill Industries, Great Parks Forever, Life Learning Center, National MS Society, Northern Kentucky University Foundation, Playhouse in the Park, Ronald McDonald House, Salvation Army, SPCA Cincinnati, The Women's Fund, The Children's Theatre of Cincinnati, UC Economics Center, Women's Crisis Center of NKY, YMCA.
Our investment strategies and wealth management services are designed to set our clients on a path for long-term success. So, it seems only natural that we apply this same principle in our communities.
Bret Parrish, Senior Managing Director
Johnson Wealth Management
For high-net-worth-investors with investable assets up to $10 million.
We work to optimize your resources, so your wealth can grow and endure.
Johnson Family Office Services
For ultra-high-net-worth-investors with investable assets greater than $10 million.
We help ultra-high-net-worth families refine how wealth is invested and preserved for generations.
For wealth advisory and family office clients, corporate and philanthropic investors, professional services, individual trusts, estate planning in Cincinnati, and more.
We manage your estate plan according to your values and vision for your wealth.
For institutional investors, consultants, retail, broker-dealers/wirehouses, mutual fund platforms, 401k managers, RIA in Cincinnati, and more.
Understanding institutional clients have unique needs, our disciplined approach to investment management strives to achieve consistent, long-term performance.
Our Financial Advisors Serving Cincinnati - Kenwood
Our focus is on creating lasting prosperity, so our outlook is always future-forward. Get to know our team of wealth management experts in Cincinnati-Kenwood. We look forward to serving you, understanding your goals, and working together to achieve financial success.