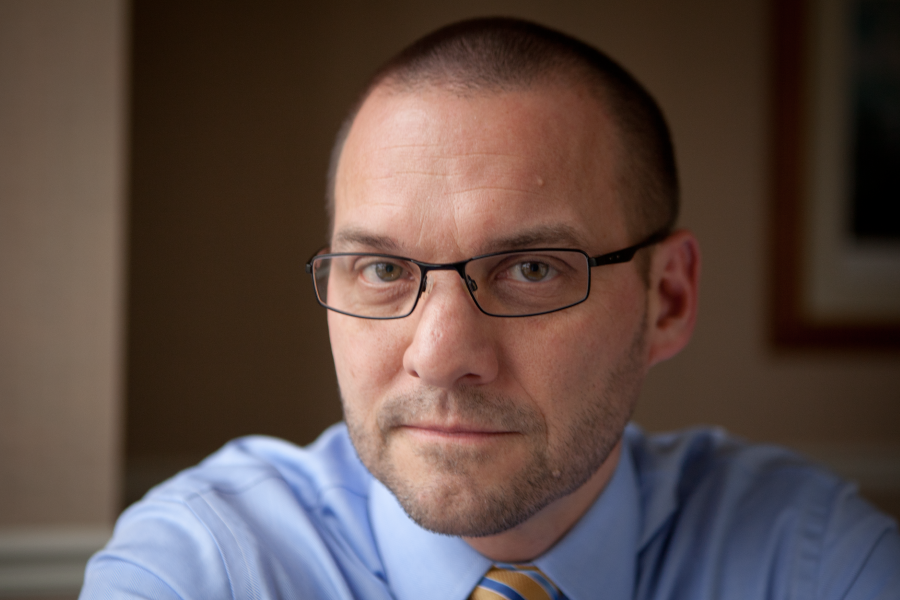 Scott Bischoff will tell you he has grown up at Johnson Investment Counsel. He was hired at 22, from the University of Dayton. He has been with the firm for 28 years. It hasn't turned out as he thought it might.
When you're starting, everything is in front of you. It's an exciting time. Over the years, I've realized the excitement about what is yet to come can last throughout a career. I feel just as excited today about where we might be in five years as I did at 22. I don't think a lot of people can say that about their job.
"I'm fairly certain the questions I asked at my first interview weren't the important ones. Like, will I be able to try different things? Will I be pushed to succeed? Will I be able to laugh at work? Will I feel like my work has a purpose? I don't think I would've understood the answers without the lens of experience. But the way life is set up, that perspective comes only with being one of the older guys."
One of the older guys when Scott started with the firm was Dave Tedford, Director of Operations, before Scott took that position.
"Dave and I would bounce around ideas I picked up in class at grad school. He'd add the management part, the 'heart' part of it I didn't have because I didn't have the experience. He was never afraid to hear new and different ideas. He helped me see that theory and practice are seldom one and the same."
Dave was diagnosed with cancer and forced to take a leave of absence. He never came back. "When Dave was sick, those of us who reported to him would have 'What Would Dave Do' meetings each week to deal with work issues and support each other as we made decisions that would normally have fallen to Dave. Even today, many years after Dave's death, I often think in those terms.
"Dave's wife, Joyce, worked here. It was not unusual for me to stop her and tell her about this or that and how it made me think of how Dave would've handled it. Sometimes we laughed about something he would have laughed at or been mad about."
"When you're younger, you think life is a linear path and you'll come to forks in the road and ponder which direction to go. When I think of what Dave went through, I realize that what happens is that life yanks you off the trail completely and you have to find a whole new trail."