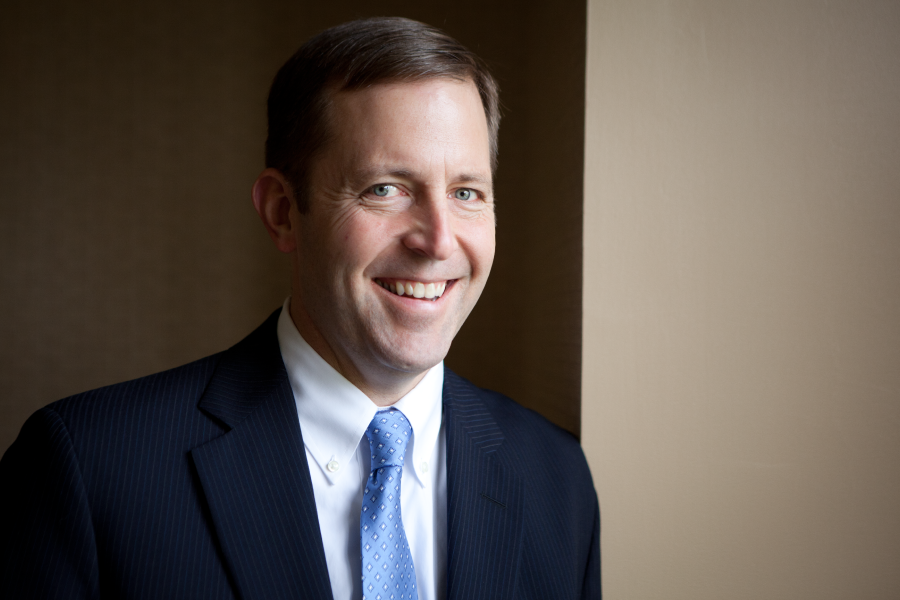 Bret Parrish would much rather hear about you than talk about himself. No, really. Maybe one of these days, he says, it would be nice to be remembered as having had character, integrity, someone who was good to his family, who gave back. Nothing special, he says.
Bret grew up in Hamilton and now lives in Liberty Township with his wife, Krista, and their children, Paige and Andrew. Paige runs track and swims competitively. Andrew loves to sing and participates in musical theater at CHCA.
His father, Lee, works seven days a week as an attorney with an estate planning practice. His mother, Jackie, is perpetually volunteering in one community activity or another. Everyone in Hamilton knows Lee and Jackie, Bret says.
He met Krista at a wedding in Columbus. He had just graduated from Denison University, and she was in her final semester at Ohio State. He says he knew from the moment they met that he wanted to marry her.
"After the wedding, I called to ask her out the next Friday. She said she was busy. So I asked, how about Saturday? Again, she was busy. So I said, 'Let's not procrastinate. What's a good day for you?' She was so taken aback that she agreed to a date, and we were engaged a year later. Today, Krista leads a women's Bible study that's grown to 50 people. She's a really positive person, someone you want on your team."
Bret has little patience for excuses, for people who talk but don't do, those who shift the line of right versus wrong depending on circumstances and people who can't make a decision. On the other hand, he has empathy for people struggling in situations beyond their control. But for those who choose to do nothing or take the easy way, he has zero empathy.
"I'm drawn to people who are leaders in a way that lets them build up others and who aren't threatened by others with different skill sets."
For fun, he carpools Andrew and Paige to basketball games, swimming, tennis lessons, whatever season it is.
Coworkers say he is the busiest person in the firm. He's a member of the Johnson Investment Counsel board and its Executive Team. He's also Managing Director of the Private Client Group, which means the Portfolio Managers report to him. He says he has never had a boss who has ever been as hard on him as he is on himself.
"Working with clients is my favorite hat. Their goals and concerns vary, of course. The key is to understand we're not talking about stocks or bonds, but that we're structuring solutions to meet those goals and solve those concerns."