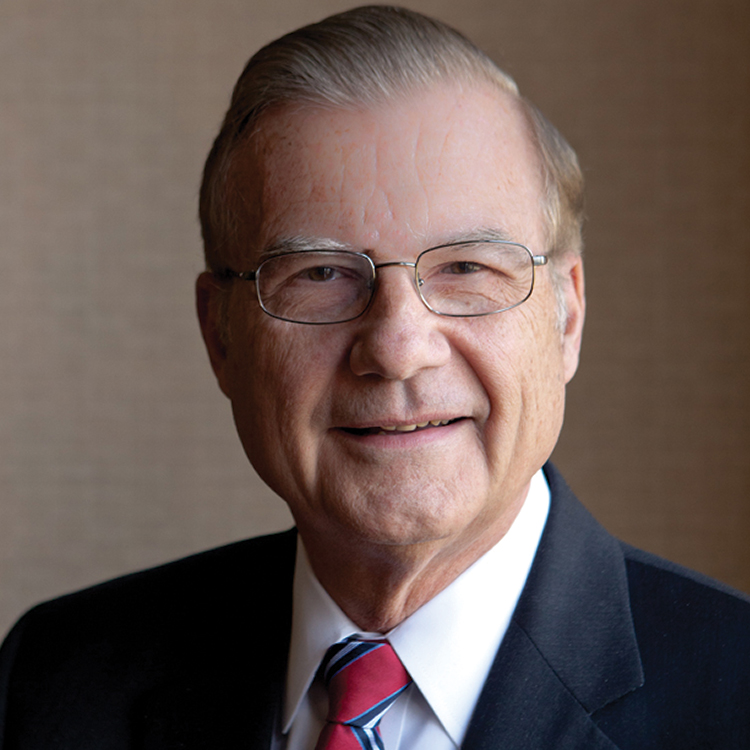 Timothy E. Johnson, Ph.D.
Chairman, Principal
Executive Leadership, Cincinnati - West
Timothy E. Johnson, Ph.D., is a financial and investment consultant, a Professor of Finance at the University of Cincinnati, and the Founder and Chairman of Johnson Investment Counsel, Inc. He started the firm in 1965, based on his interest in sound fundamental security analysis and portfolio management as well as his desire to bring theory into practice and provide comprehensive financial counsel. He is the author of three textbooks, has written numerous journal articles on finance, and has spoken at many seminars around the country.
University of Cincinnati College of Business,
Professor of Finance
University of Illinois, Ph.D. Finance
University of Akron, M.B.A. Finance
North Park University, B.A. Economics
Abundant Life Foundation
Board Member
President
Corry Manufacturing
Board Member
Covenant Foundation
Board Member
President
Ronald McDonald House Charities
Board Member
River Cities Capital Fund I, II, III, & IV
Advisory Board Member
University of Cincinnati, College of Business
Dean's Advisory Council (former)
Dean's Executive Cabinet (former)
Xavier High School
Investment Committee Member (former)
Cincinnati Opera
Board Member (former)
City Gospel Mission
Board Member (former)
Drake Center
Board Member (former)
University of Cincinnati Foundation
Board Member (former)
UC Health
Investment Committee Member (former)
Kent Clapp CEO Leadership Award for
Community Service (2012)
University of Cincinnati Center for Entrepreneurship,
Lifetime Achievement Award (2010)
University of Cincinnati College of Business,
Outstanding Professor of the Year Award
University of Cincinnati Foundation Chairman Award
Ernst & Young Entrepreneurship Award