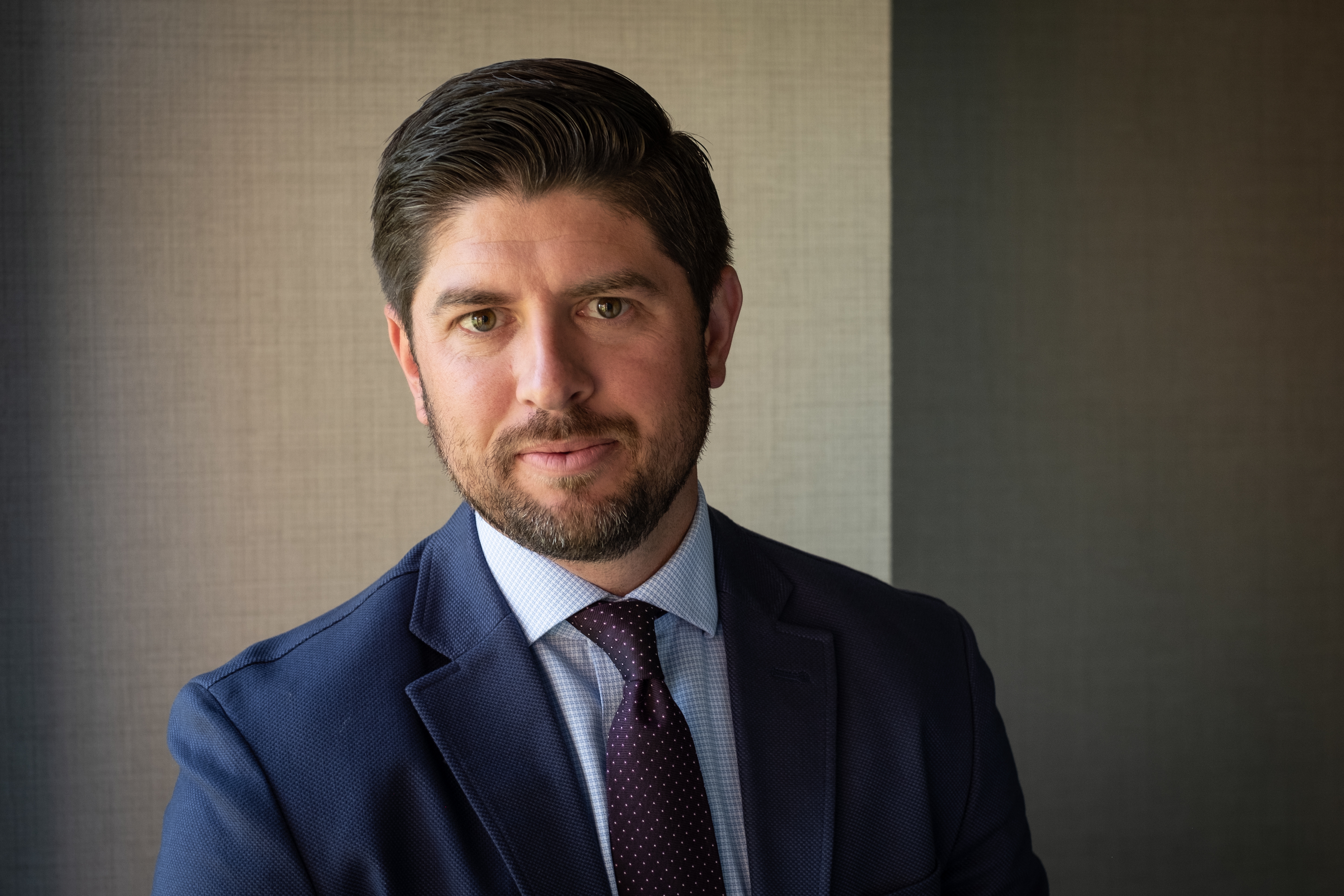 From his mother, Cynthia, a special ed teacher for second and third graders, Justin Rowden learned empathy. From his father, Tom, who has been lead painter for a large auto collision center since graduating from high school, Justin learned the value of hard work, showing up every day and doing each job right the first time.
It was also his dad's idea for Justin to take up motocross, starting at age four on a tiny Yamaha PW50 dirt bike. If you don't know, motocross is a form of off-road motorcycle racing on outdoor dirt tracks. Motocross involves lots of hills and long jumps, flying through the air at 50 miles an hour, taking a lot of scary-looking falls and getting back up again, if you can.
Justin got to be pretty good at motocross. He focused more on building his skills than taking what he considered unnecessary risks to get past whomever was blocking his view. He rode competitively into his early 20s, by which time he was riding a Honda 450, the largest engine displacement the sport allows and competing near the pro level.
"Motocross helped me build a sense of consistency. So many of those I competed against were too aggressive, taking risks they didn't need to take. They'd end up getting hurt, breaking both arms, things like that. In all the time I was racing, I broke a finger and tore an MCL. I was competitive, but I didn't take uncalculated risks. I was consistent. I think risk management and consistency translate well to the investment world."
Justin grew up in the south Dayton suburb of Bellbrook, the elder of two boys. By the time he graduated from high school, he had begun building his own lawn care business. Not too long after attending Wright State University he took a hiatus because he was having too much fun building his business.
Business was good until the downturn of 2009, when Justin began having problems collecting from customers whose own backs were against the wall. He met a girl named Jessica who had an accounting degree. She helped him analyze the company and ultimately sell his business. Then he launched a lawn treatment business. Again, he sold it when a chance to get into investment management came along.
Overall, Justin says, both businesses were successes. He believes the entrepreneurial mindset he developed during those years and experience finding, building and servicing client relationships has translated well to his role at Johnson.
He and Jessica have since married and have four small children. He can't imagine a better wife. Whatever he decides to do, he says, Jessica is behind him all the way. He will tell you that she pushed him to achieve beyond what he thought he could do. Their idea of fun is working together on the houses they buy and renovate. He says Jessica is always willing to help and handles all the electrical work on their projects.
He is grateful to be with a firm that puts clients first. "Johnson is a great fit for me. The people here are all about serving the client, being independent and objective and making good financial decisions. I never have to question if what I'm doing for the client is in their best interest."