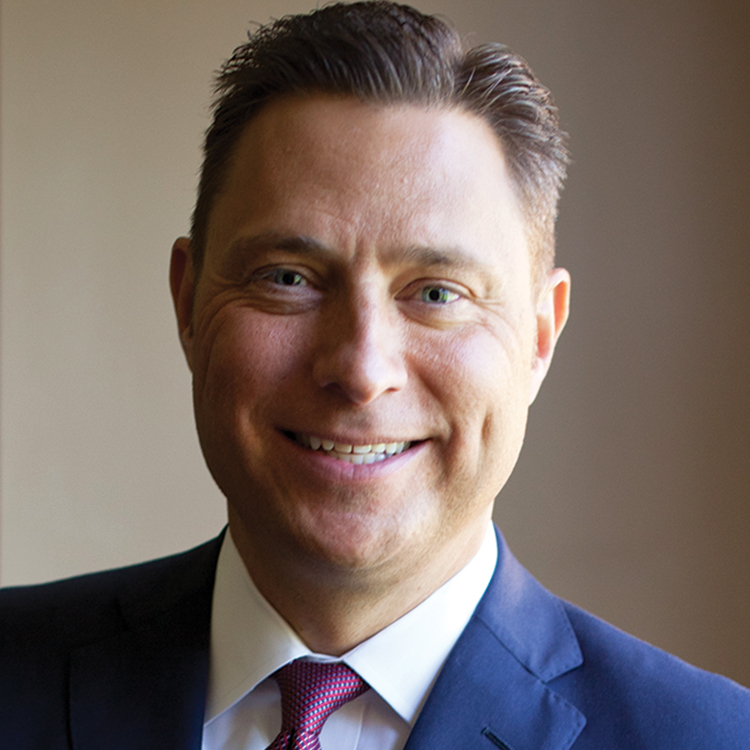 Michael E. Hoover
Director of Institutional Sales & Client Service
Asset Management, Cincinnati
Mike joined Johnson Investment Counsel in 2015 as the Director of Institutional Sales & Client Service.He brings over 26 years of institutional industry experience to the firm. Mike most recently served as Director of Institutional Sales for St. Louis based Argent Capital Management where he led their institutional marketing and sales initiatives and also contributed to the firm's strategic planning.

Prior to joining Argent, he served as Vice President & Institutional Director at Scout Investments where he was responsible for developing and managing strategic relationships with institutional investment consultants as well as various Plan Sponsors including: Taft-Hartley plans, public funds, foundations, endowments and other non-profit organizations. Before moving to Scout, Mike served as the Director of Taft-Hartley Marketing & Client Service for Lord, Abbett & Co. Mike began his career at Conseco Capital Management, Inc. where he held several positions, most recently as Vice President and Director of Marketing, Sales & Client Service.

Mike earned a B. S. in Public Finance from Indiana University and is accredited as a Certified Securities Operations Professional (CSOP) by the Institute of Certified Bankers. He holds FINRA licenses 6,7,63, and 65.
Argent Capital Management LLC,
Director of Institutional Sales
Scout Investments/Reams Asset Management,
Vice President & Institutional Director
Lord, Abbett & Co., Director of
Taft-Hartley Marketing & Client Service
Conseco Capital Management, Inc.,
Vice President/Director of Marketing & Client Service
Indiana University, B.S. Public Finance
Certified Securities Operations Professional (CSOP)
FINRA Licenses 6, 7, 63, 65