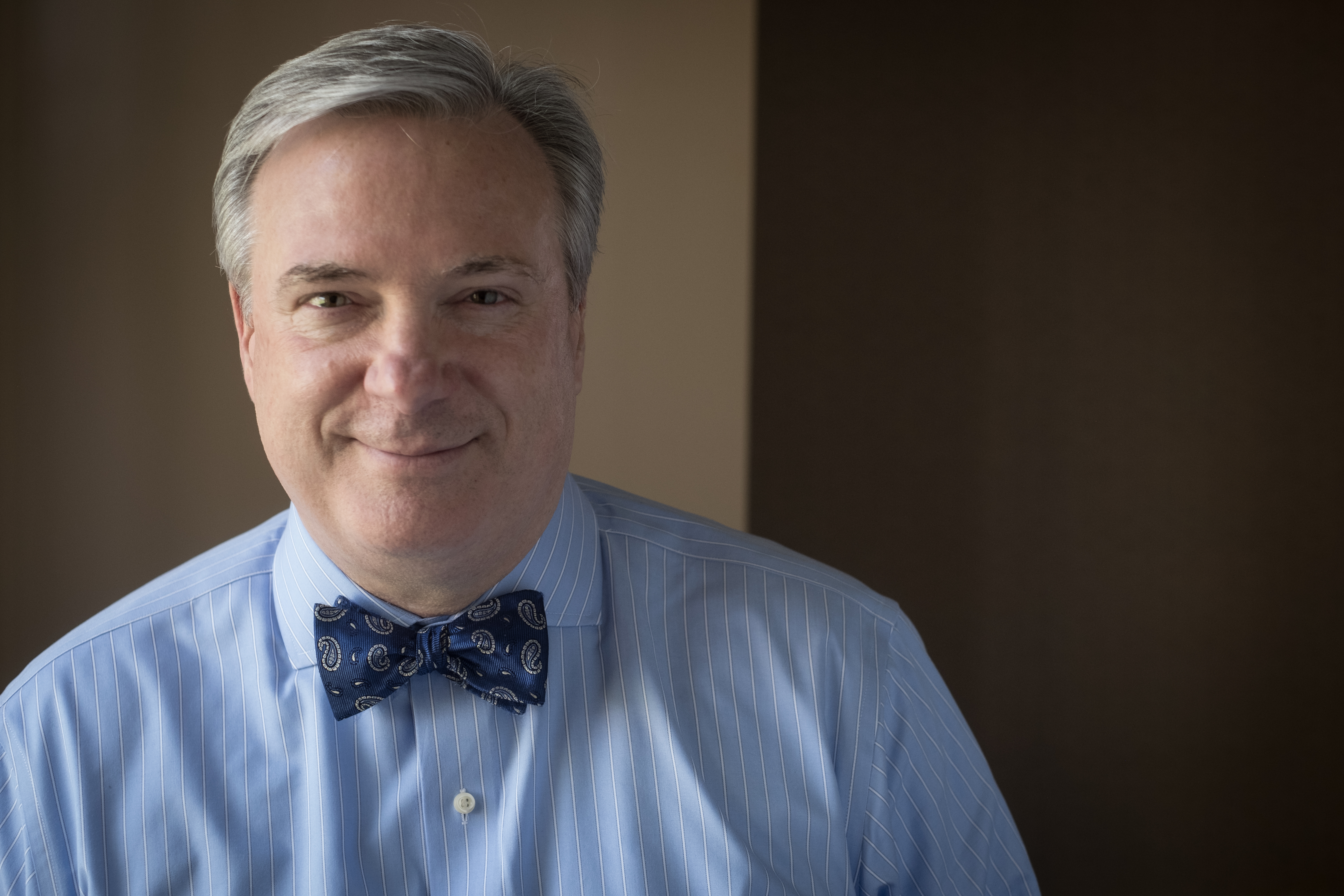 Michael Barnes admires the best philanthropists for more than their ability to give away large sums of money.
"It's more about doing it really well and effectively, having a vision for leaving the world a better place. For instance, one of our clients is starting a non-profit aimed at improving water quality in the Dominican Republic. To me, that's just really cool."
Michael's father was a chemistry professor at Purdue University. Michael grew up within walking distance of Purdue's football stadium and basketball arena. It was a great place to be a kid, he says. Everyone seemed to be playing basketball constantly. Because his dad taught there, Michael went to Purdue for free. He followed up with law school and worked for an Indianapolis firm. He hated it.
"I wasn't using what I'm good at. I'm good at communicating with and listening to people. I can work a room pretty well. I find people pretty interesting."
Purdue hired him to attract people with the resources to give major donations to the school. Some years later, the University of Cincinnati hired him to do the same thing. That's how he crossed paths with Tim Johnson, the firm's founder and CEO. Tim had clients who were Michael's prospects.
"Tim is a huge, huge believer in philanthropy. The subjects I was talking to people about, Tim was engaged in already. One of the reasons I left UC and came here is that I wanted to spend more time working on the wealth transfer process, where real values are involved.
"I felt constrained when I was working for the universities. I wanted to help them do really meaningful things with their wealth. But I wanted to talk about the whole process of transferring wealth to the next generation, along with values, and not just transferring wealth to whomever my employer happened to be."
That's what he gets to do at Johnson, help clients pass wealth to subsequent generations and meaningful causes in a healthy way.
Michael and his wife, Natalie, have two children, Jack and Alice. Jack is studying engineering at Virginia Tech, and Alice is working as a Physical Therapist in Denver. He's been talking to Jack and Alice a lot lately about financial independence. "My goal is to get them financially independent … of me."
His faith colors the work he does.
"Christ calls us to do valuable things with our lives, just like I'm working to encourage my clients to do with their wealth. How they leave it to their family can be destructive if it's not done right. But when it is done right, it can be the greatest legacy they can create."