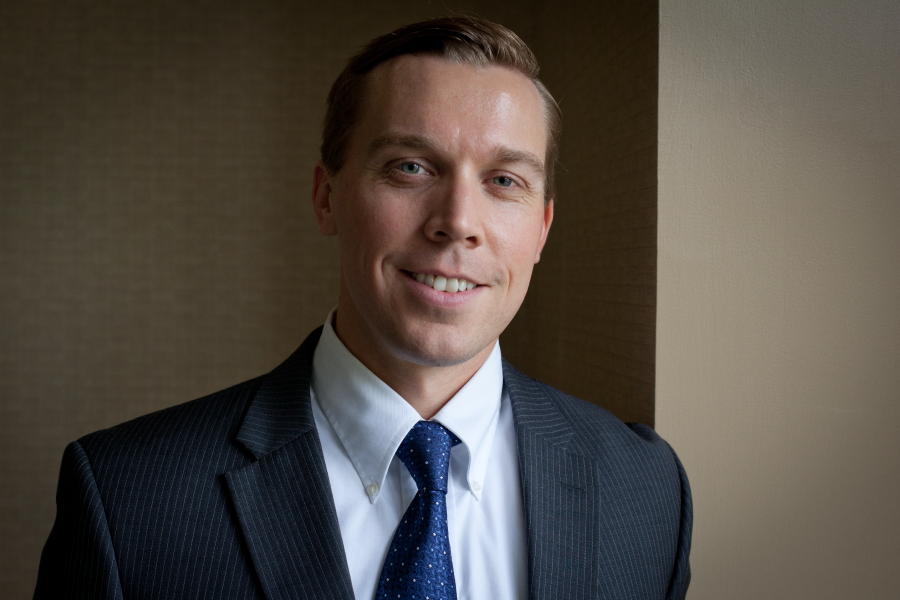 Sports were the thing for Chad Maggard growing up. He was the MVP of his football team and conference player of the year on his baseball team at Eaton High School in Preble County, Ohio. Baseball is also how he met his wife, Molly.
"I was 17, the year before my senior year. She was sitting next to my mom at one of my games, and they struck up a conversation. I guess Mom liked what she saw. She told Molly, 'I've got the guy for you.' Basically, Mom set us up."
They had their first conversation the next day and dated for the next six years. Theirs was the teenage equivalent of a long-distance relationship. They lived an hour apart, went to different high schools and, when it came time for college, Chad went to Miami of Ohio and Molly went to Sinclair Community College.
"But we figured out early on that we were right for each other," he says.
Chad is an only child. His father is President of the Henny Penny Corporation, and his mother worked in customer service for a livestock feed manufacturer.
"I learned about the importance of relationships from my parents," Chad says. "Dad, especially, never met a stranger -- he strikes up conversations with people in elevators. Both Mom and Dad were great examples of why it matters so much to treat people the way you'd like to be treated."
He was about that same age when he developed an interest in the stock market. His dad would take him along to meetings with his financial advisor with the idea of exposing him to the notions of saving and investing. Chad opened his first IRA at the age of 16.
"I was intrigued with the idea of sacrificing in the moment in order to have my money grow and use it for something larger later on. It made sense to me."
Chad and Molly have a four year old son, Preston, and two year old daughter, Jillian. Molly ran the Boston Marathon during both pregnancies and more than twenty overall. She likes to tell Preston and Jillian that they've already run Boston. Chad likes helping her pursue that passion. He plans the trips, organizes it all. All she has to do is run.
"For me, it's all about being the best husband and the best father I can be. I try to let Molly know often that I put her above me."
He wants to do that for his clients, too.
"The joy of my work comes when I can make a real connection with a client and help in a meaningful way. To be able to tell a client they'll be fine and to have played a role in that – it's extremely satisfying."