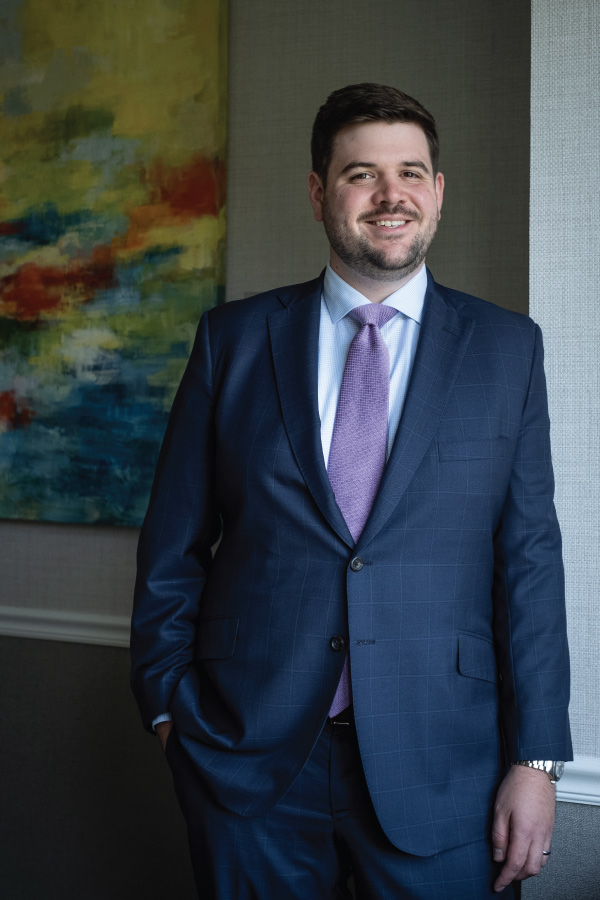 Charles Rinehart will tell you he owes much of who he is to great role models.
He lists his parents as his major influencers. His father grew up in rural West Virginia in a family that lived off the land. He earned a few key scholarships and used them to make a career working in financial services. Charles' mother was a grade school teacher. Learning was a big focus in the household. "They made sacrifices to send me to great schools but they never had to push me too hard to study. I always enjoyed school."
Then there was his circle of friends at St. Charles College Preparatory School in the Columbus suburb of Bexley. It was a school where the students wore ties and values were an intentional part of the curriculum. "They were a very bright bunch of guys. Two of the guys I ate lunch with every day now have PhDs from MIT. But it wasn't all about that. The smartest guy in our group, the valedictorian, was very humble. There was an element of competition, but it was focused on finding the best version of yourself."
At the University of Cincinnati, Charles was accepted into the then-brand new Kolodzik Business Scholars program. "Even though it was an honors group – the main focus was not so much academics as it was about relationships and making the most of opportunities. They encouraged us to study abroad – so I spent a summer at the London School of Economics -- one of the best summers of my life. You learn the easy path is seldom the most rewarding and that putting yourself in uncomfortable situations is the usually the best way to grow."
Charles' experience with the firm has been an influence, too, starting his sophomore year at UC when he began co-oping. He talks about learning from veterans like Steve Simendinger and Scott Muhlhauser what it means to be a professional.
"It goes back to holding yourself to the highest standard. No one here is happy to meet expectations – we want to amaze our clients. The way business is done here is very much in alignment with the values I was taught as a boy in school and in church. It's not a sales culture. It's a service culture, and that's very appealing to me."
Charles' favorite activity is spending time with his wife and daughters. When they go out, it's often back to UC for a show at the College-Conservatory of Music or a football game, depending on the season. They're also serious soccer fans – a trip to the World Cup is at the top of their bucket list.
"My mother-in-law is getting ready to retire. Being able to walk her through what she can expect and talk her through all the various steps she'll experience -- it really feels good to be able to help her with it all. It's the same with any client. We're going to treat them like family, and we're going to act in their best interests."