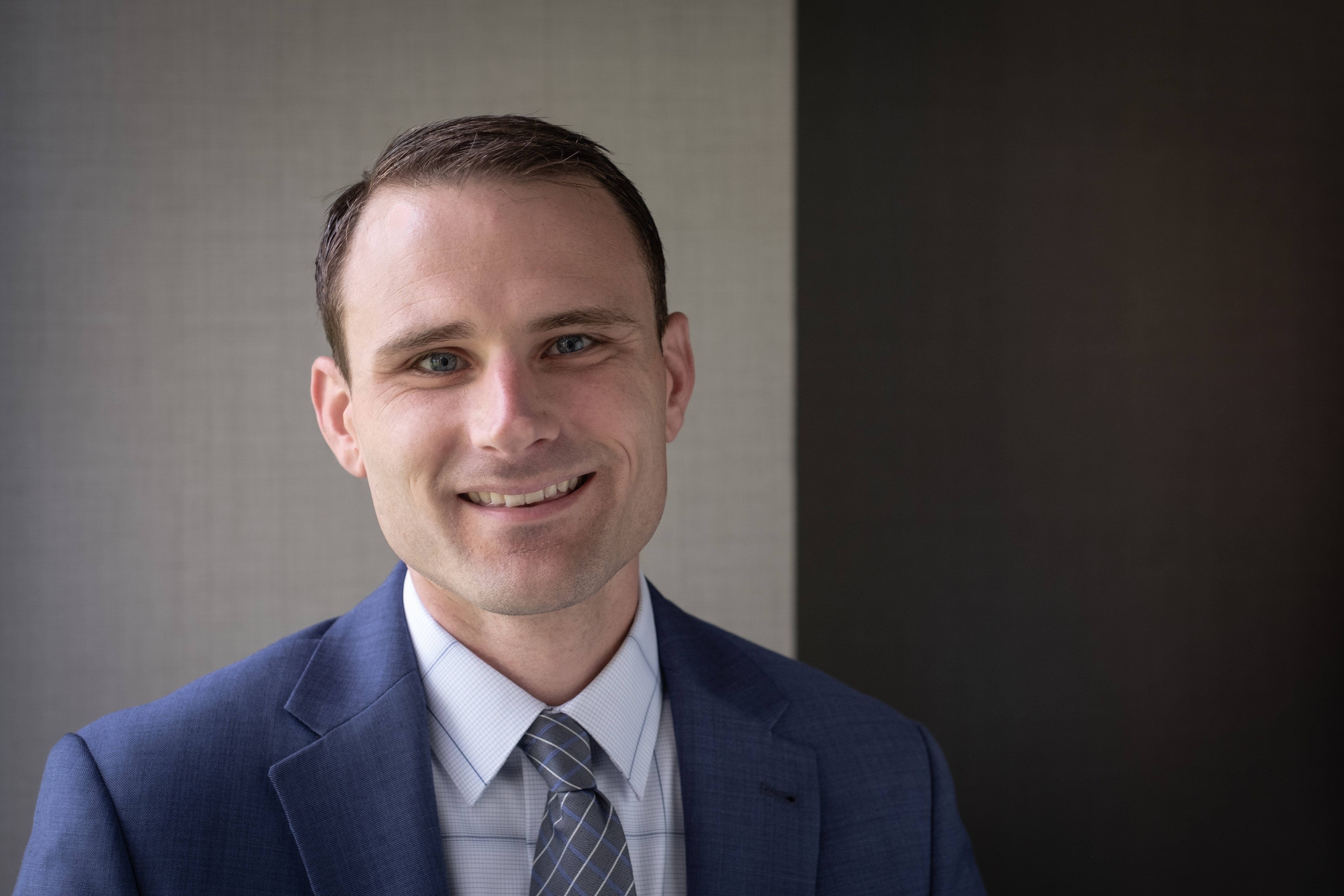 James M. Wineland, CFP®, CIMA®, AIF®
Portfolio Manager
Wealth Management Services, Cleveland - Akron
James Wineland describes himself as an extrovert, the kind of guy who draws energy from being around people.
"That's probably why I got into this business. As a Portfolio Manager, you get to mix analytical abilities with people skills. I think the best way to approach a client is to be a teacher first, then use the numbers to explain your reasoning. I think that's the Johnson way."
James spent the early part of his boyhood in suburban Columbus. He was 12 when his father, Dave, an optometrist, decided James and his older brother, Dan, should grow up in a rural setting. So he and the boys' mother, Tracy, moved the family to a home on 10 acres in Johnstown, Ohio, about 20 miles northeast of Columbus, to a farm with a chicken coop, a big pond and plenty of space for hunting deer and turkey.
James will tell you he was not a good student. "Really bad" is how he puts it. School was not a big motivator for him, aside from the social aspect of it. He was not good at taking no for an answer. He knew what he had to do to get by, so that's what he did. He was far more interested in playing lacrosse and football.
That changed his senior year, when he applied to three universities, one of which was a state school. Two turned down his application. The one that accepted him was not one James was excited at the prospect of attending. He says that sense of rejection turned him around.
"My experience as a 190-pound linemen on my high school football team was a big factor. For me, football wasn't so much about playing a game. It was about turning young men into men. So I took the process of the hard work I had to do to succeed in football and applied it to my academic life my freshman year at college."
He earned a 3.6 GPA that year, good enough to transfer to Ashland University, where he majored in finance. He met a girl named Hannah there. He was drawn to her quality of peacefulness. Being around her calmed him. They were married after college and live just east of Cleveland in Kirtland, Ohio, with their first child, baby Jack, and their dog, a Vizsla named Finn. James likes to take Finn on morning runs at various Cleveland metro parks.
He joined the firm's Brecksville office as a Portfolio Manager, having put in his first decade out of college in various roles at PNC Bank and Boyd Watterson.
"I've been working for 10 years to get to a place like Johnson Investment Counsel. It's such a unique firm in terms of the value it provides and all the different services it offers -- I'm thrilled to be here."
"To me, the prime motivator is to really be able to help people in meaningful ways. That's what Johnson is all about. So, yeah, I'm pumped about the future."